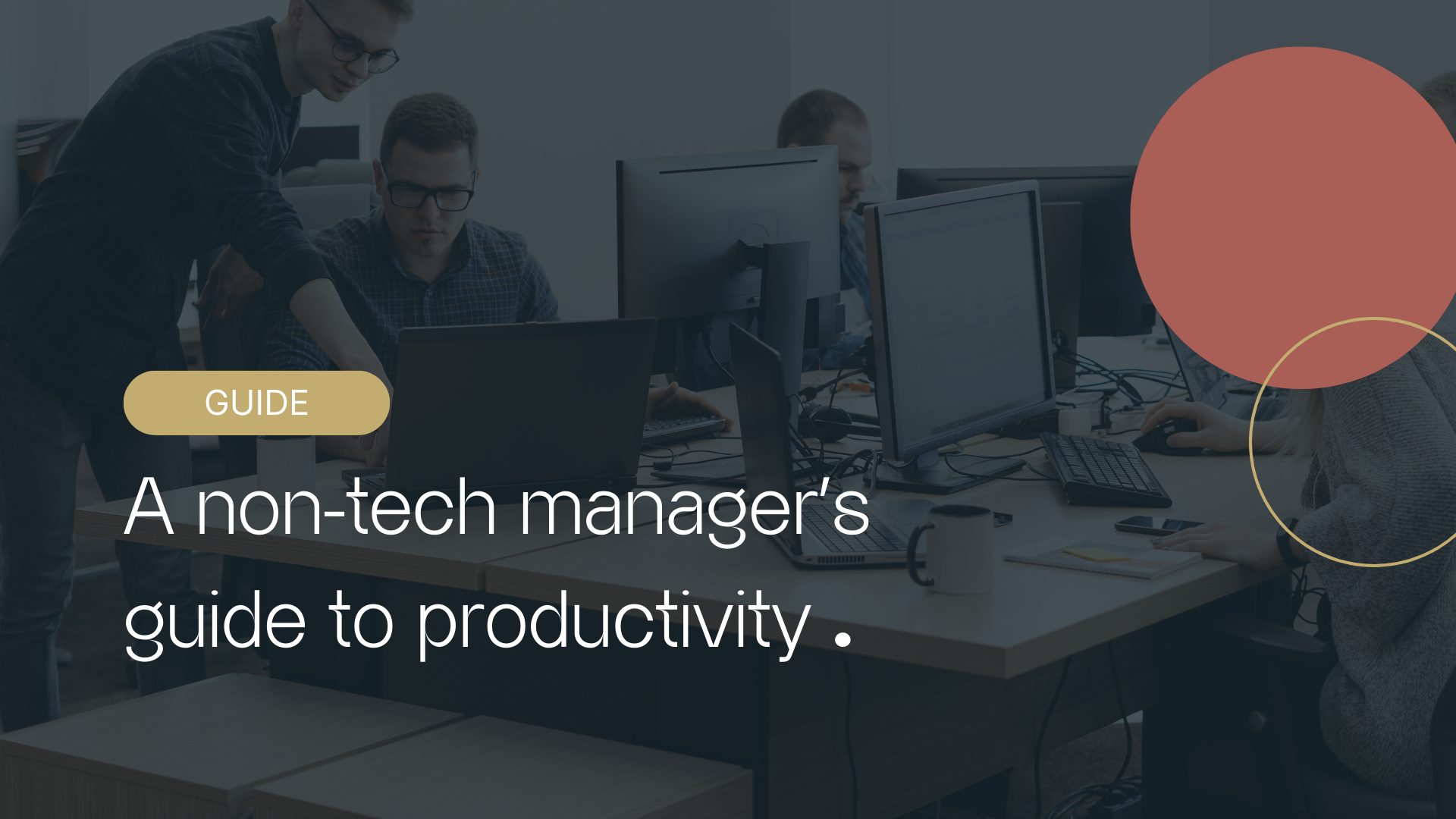 Unlocking Productivity: A Non-Tech Manager's Guide to Microsoft 365
In today's rapidly evolving business landscape, staying competitive and efficient is a priority for any organisation. The good news? You don't need to be a tech expert to harness the power of technology to boost your operations. Enter Microsoft 365, a game-changer that can transform your team's collaboration and streamline your business processes.
Why Microsoft 365?
Microsoft 365, formerly known as Office 365, is a comprehensive suite of cloud-based tools designed to make your work life simpler, more collaborative, and highly productive. Here's why it's a must-have for non-tech managers:
1. User-friendly interface: You don't need an IT degree to navigate Microsoft 365. Its intuitive design makes it accessible to everyone, regardless of your technical prowess.
2. All-in-one suite: Say goodbye to juggling multiple apps and platforms. Microsoft 365 encompasses everything you need, from email and document management to communication and project collaboration.
3. Anytime, anywhere access: With Microsoft 365, your work goes where you go. As long as you have an internet connection, you can access your documents, emails, and collaboration tools from virtually anywhere.
Boosting collaboration:
Microsoft Teams: Imagine a virtual workspace where you and your team can chat, hold meetings, share files, and collaborate on projects in real time. That's Microsoft Teams. It brings your team together regardless of their location, making collaboration effortless.
SharePoint: Organise shared files effortlessly, ensuring everyone can access the latest versions without sending files back and forth via email. SharePoint is making it a breeze for your team to securely access, edit, and collaborate on files.
Efficient document management:
OneDrive: Tired of losing files or not having access to essential documents when switching devices? OneDrive allows you to store and access your documents in the cloud, which can be accessed across all your devices. It's your digital filing cabinet, ensuring you never misplace an important file again.
SharePoint: Think of SharePoint as your virtual file cabinet. This versatile tool also streamlines document management across the organisation. The key to success with SharePoint is having a good structure with dedicated areas for different types of documents. Arribatec can help you get organised and find the best company structure for your organisation and team.
Effective Communication:
Outlook: Manage your emails, appointments, and contacts in one place. Stay organised and never miss an important meeting or message again.
Microsoft Teams: Whether it's a quick chat, a video conference, or a full-blown webinar, Teams simplifies communication and collaboration.
Data insights:
Power BI: Turn your raw data into actionable insights with Power BI Create interactive reports and dashboards that are easy to understand and provide valuable insights for decision-making. We have dedicated Power BI consultants that help you get the most out of your company data.
Automation and simplification:
Power Automate: Do you find yourself bogged down by repetitive tasks? Power Automate can automate these tasks and workflows, freeing your time for more strategic work. Get in touch to learn more.
Copilot Assistance: Microsoft Copilot, a groundbreaking feature within Microsoft 365, offers real-time guidance as you work. It suggests helpful resources and shortcuts, helps you prioritise and summarise and makes your daily task management even more efficient.
Integration with other apps:
Connectors: Seamlessly integrate Microsoft 365 with other business apps you use. This streamlines operations further, making your work even more efficient. Get in touch with Arribatec to get started with connectors.
Unlock productivity with the Microsoft Suite.
Ready to take your business operations to the next level? Microsoft 365 is your trusted companion. Embrace the technology that simplifies your work, enhances collaboration, and boosts productivity. Feel free to reach out if you have any questions or need assistance.
In today's fast-paced world, staying ahead means leveraging the tools available. Microsoft 365 is the bridge that connects technology and simplicity, allowing non-tech managers to excel in their roles. Try it out, and watch your team's productivity soar.
Unlock the power of Microsoft 365 and supercharge your business operations
– Get in touch with us to explore how you can increase productivity.