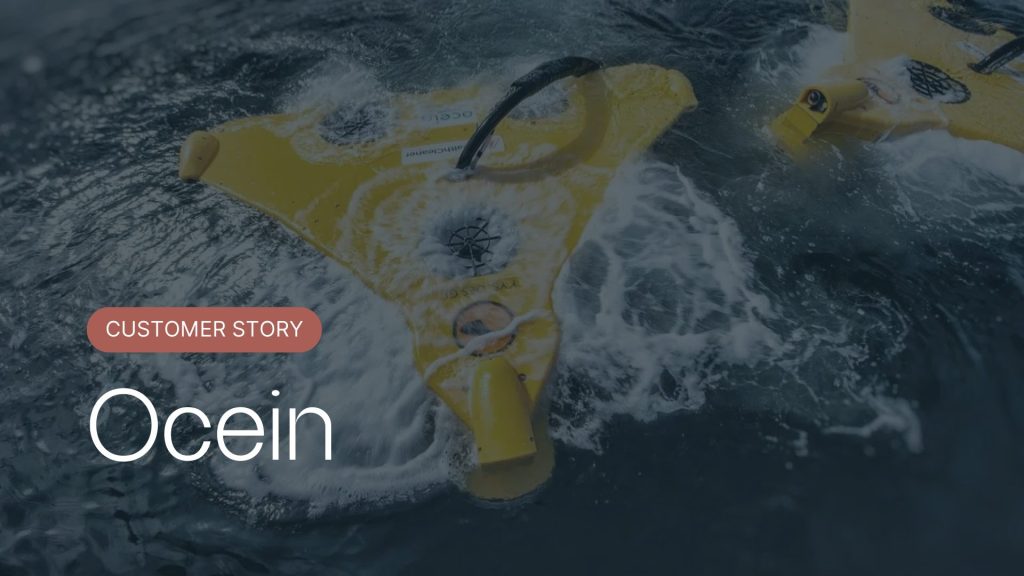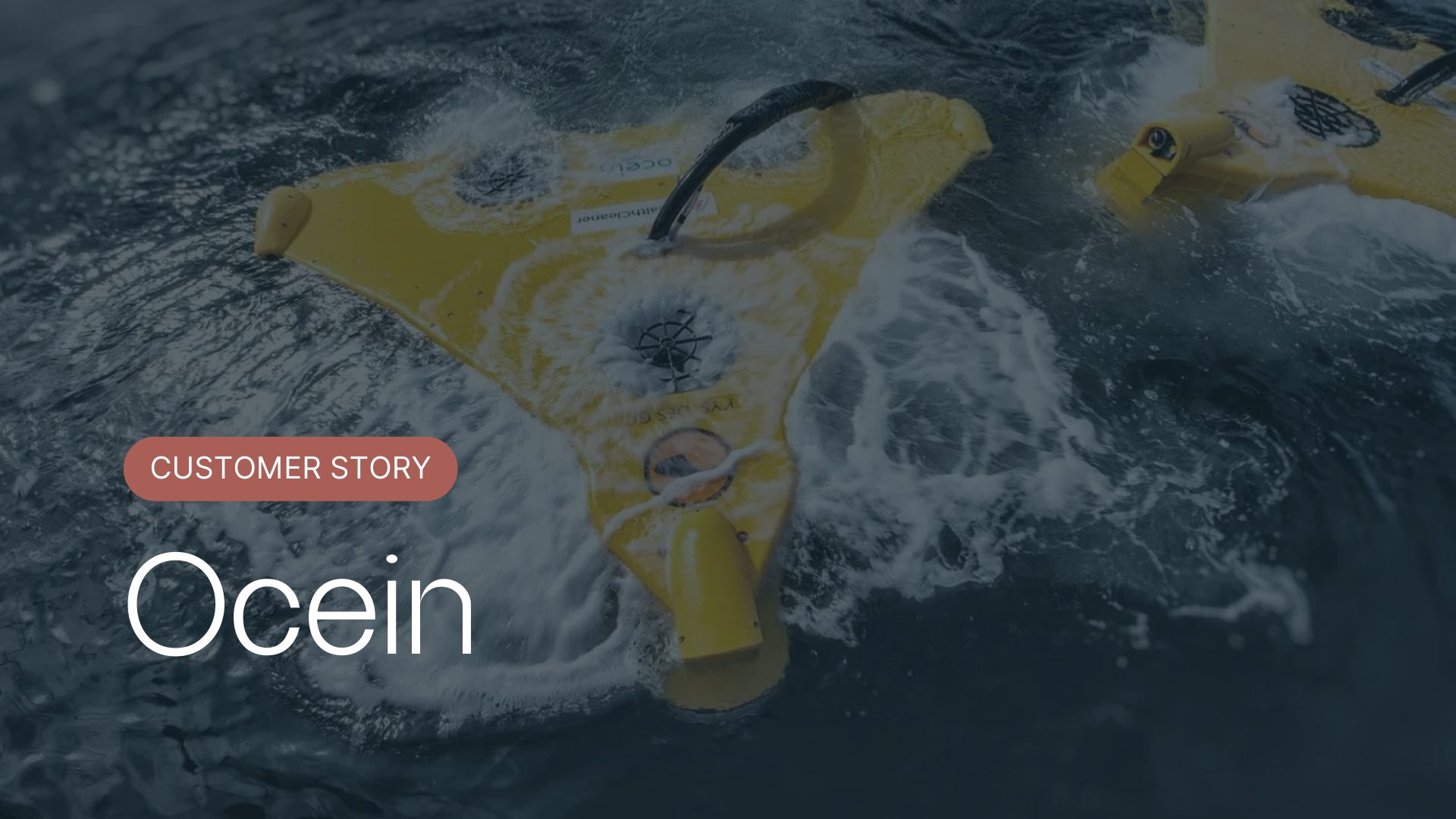 A company that contributes to innovation in the fish farming industry is the Norwegian company Ocein, with their unique net washer 'StealthCleaner'. (Photo: Ocein)
Ocein: delivering world-leading technology to the fish farming industry
The Norwegian fish farming industry has had an adventurous growth in recent years. This growth has been a driving force for innovation and new technologies, combating the challenges the industry faces, including escapes, limited area, lice and diseases. A company that contributes to innovation in the fish farming industry is the Norwegian company Ocein, with their unique net washer 'StealthCleaner'. To manage its international growth and production, Ocein has chosen the ERP system RamBase.
Since 2018, Ocein has sold products and services to the fish farming industry both nationally and internationally. They specialize in underwater technology (ROV technology) and their flagship product is the net cleaner StealthCleaner – an ROV specially designed to keep breeding nets clean, ensure the oxygen supply to the fish, and keep lice numbers down. Simply explained, the goal behind their technology is to improve fish welfare by improving, streamlining, and automating sea-based fish farming.
"Today we count approximately 40 heads and during the last year we have established ourselves in Scotland and Chile. This year we are budgeting for a turnover of around NOK 150 million – we've had a formidable growth in recent years, and it has been an exciting journey to be a part of," says Erik Aspen, CEO of Ocein.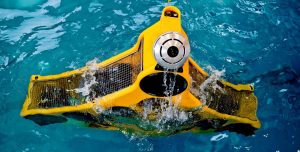 Photo: Ocein
Innovation as a driving force for growth
Ocein originally started as a sister company of Abyss. For 25 years Abyss has offered services to the fish farming industry and throughout the years they have developed their own technology and products to streamline their own work tasks, become more competitive and improved safety and HSE for their workers.
The technology gradually became so useful that they found it worthwhile to sell to other companies, and they therefore invested in starting their own product company in 2018.
"To a large extent we work as a product supplier and not as a service supplier like Abyss, which makes it clear that our way of working is completely different, and we need different systems and routines than them," Erik explains.
The choice fell on the Norwegian-developed ERP system RamBase Cloud ERP, with Arribatec as a partner and support player through the implementation process and further use.
"Over the past year we have built our own organization and established our own systems, and RamBase was a natural choice to get the routines and the overview that we need, and to take care of production and the aftermarket for the products that have already been sold," Erik says.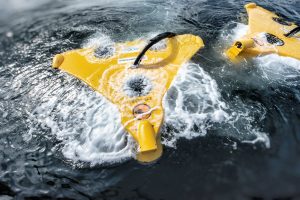 Photo: Ocein
A cloud-based ERP system prepared for the future
With an international market and operations in several countries, it was important for Ocein that the solution was cloud-based, making the system available and uniform no matter where in the world you are, whether it is in a cottage or in Chile.
Erik also points to backup and security as important aspects that led Ocein to go for a cloud-based solution, as well as the importance of choosing a solution where you get access to new versions with relevant innovation and functionality.
Read more about how RamBase takes care of cloud security
Ocein knew that if they were going to continue using the systems they already had they would have to establish their own server rig. This would have been a rather large cost they did not want to take, and that saving benefited the choice of RamBase.
"We also had a requirements from a large customer that we had to have an MES/production system," Erik continues, "and then this customer launched several large and heavy alternatives from international players. We quickly saw that these wouldn't suit us, and certainly not our products – except for this customer. Then we started looking around for other options."
It was one of Ocein's suppliers and an existing customer of RamBase who tipped them off to a system that would suit their production needs.
"One of our largest suppliers, Kystdesign, had just started implementing RamBase at the time when we started probing for such a system, and then we thought that we could draw some synergies around it, and the choice fell on RamBase for us as well," Erik continues.
Read more about Kystdesign and what is an important success factor in an implementation process.
Ambitions for continuous growth
Ocein has great ambitions to grow both in Norway and internationally going forward, but Erik emphasizes that the growth curve should perhaps be flattened a little; even though it is exciting – it's not easy to grow rapidly. Ocein is also engaged in product development and hopes to be able to launch new products and further develop the products they already have in the years to come. These ambitions also set demands on the system and supplier; they need a system that can grow with them.
"We work with world-leading players and cutting-edge technology in the projects we work on, and we work with one of the world's largest technology companies, after all. And in addition, I can say with my hand on my heart that we have the world's best ROV for net cleaning."
"I hope Arribatec and RamBase listen to us, what we want in terms of improvements and expansions and the like things, and take part in the journey we envision. But I also hope that input from us will benefit others and of course vice versa – that's what's nice about the cloud-based, that program updates and the improvement that other customers get, we also get that."