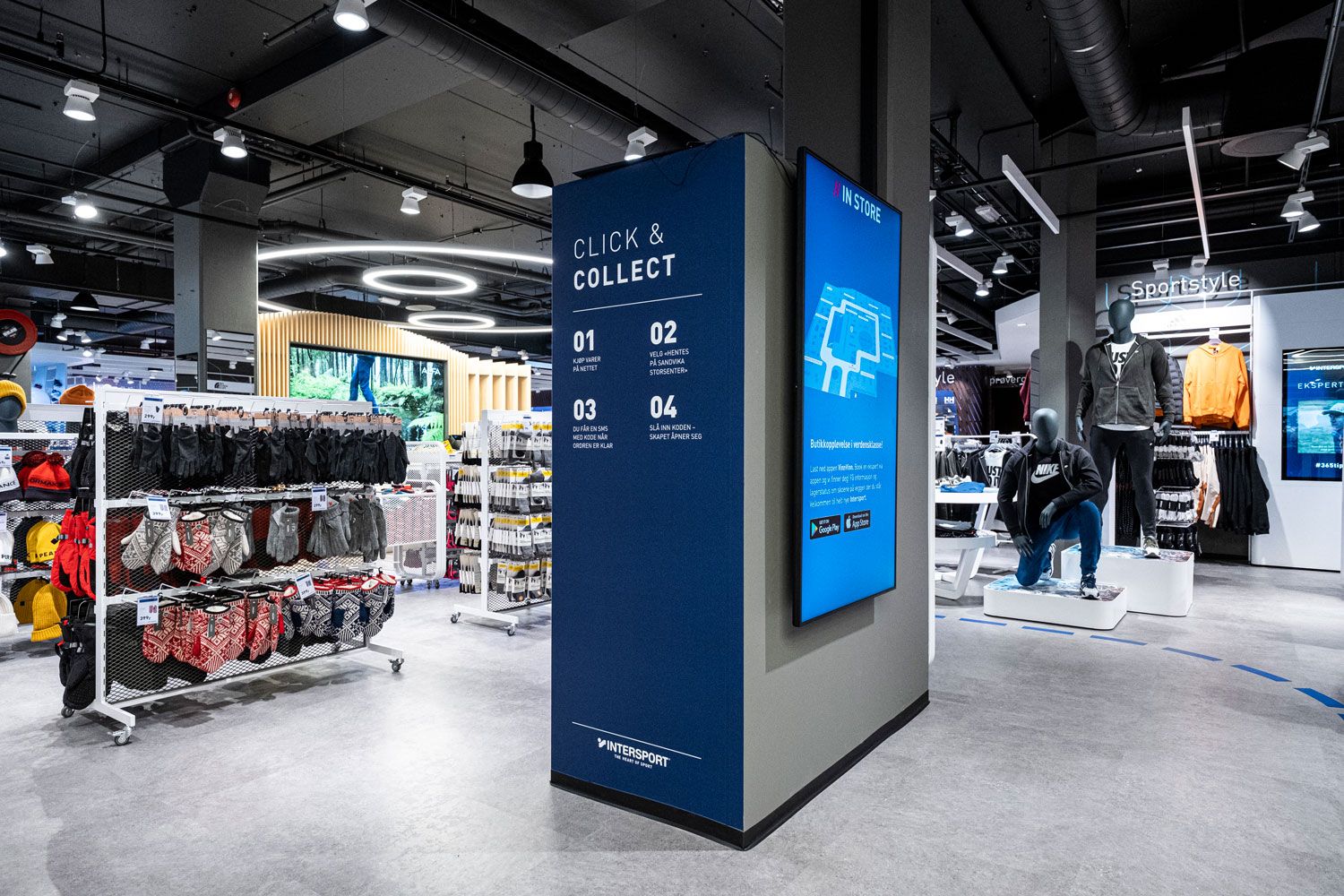 We have designed and developed Intersport's new e-commerce platform and loyalty solution VinnVinn.
The future of e-commerce for InterSport
Intersport Norge is one of Norway's largest in sports and leisure. Intersport is in full swing with the transition to Intersport, giving customers an even richer selection of quality products.
As part of modernisation, we have helped Intersport with its new e-commerce platform and loyalty solution, VinnVinn.
The challenge
In the retail of the future, the key is to achieve good interaction between online shopping and physical stores. Intersport has ambitious plans for connecting online services and products to physical stores and delivery points. The first store out was Intersport Sandvika.
How we solved it
VinnVinn gives customers access to exclusive offers and benefits of e-commerce in the app. In addition, VinnVinn offers interaction with Intersport stores that have positioning technology. This technology is made by Fluxloop. The app communicates with sensors on the premises and offers customers relevant information and help.
"I can confidently recommend Arribatec to anyone who needs a partner in digitalisation."
- Petter Vangstein, Intersport Norway
In InStore mode, Intersport can offer customers added value in the form of extended, relevant product information and the possibility of drawing a digital queue.
Customers can ask for help in the app and be put in direct contact with the right expert in the store. The solution connects the employee to the customer in an efficient way and, at the same time, ensures that the right people in the store are put to the task of solving the customer's needs.
The customer journey at Intersport
VinnVinn is about creating a comprehensive customer journey across physical and digital channels for Intersport customers. Sensors installed in the stores will help provide relevant information and a better customer experience in digital channels.
Feedback from the customer
"Arribatec's development team has delivered above expectations and in accordance with our ambitions to create the best digital shopping experiences for Intersport's customers. I can safely recommend Arribatec to anyone looking for a digitisation partner."
– Petter Vangstein, Digitalisation- and IT director, Intersport Norway
Ready to develop new customer experiences for your business? Get in touch