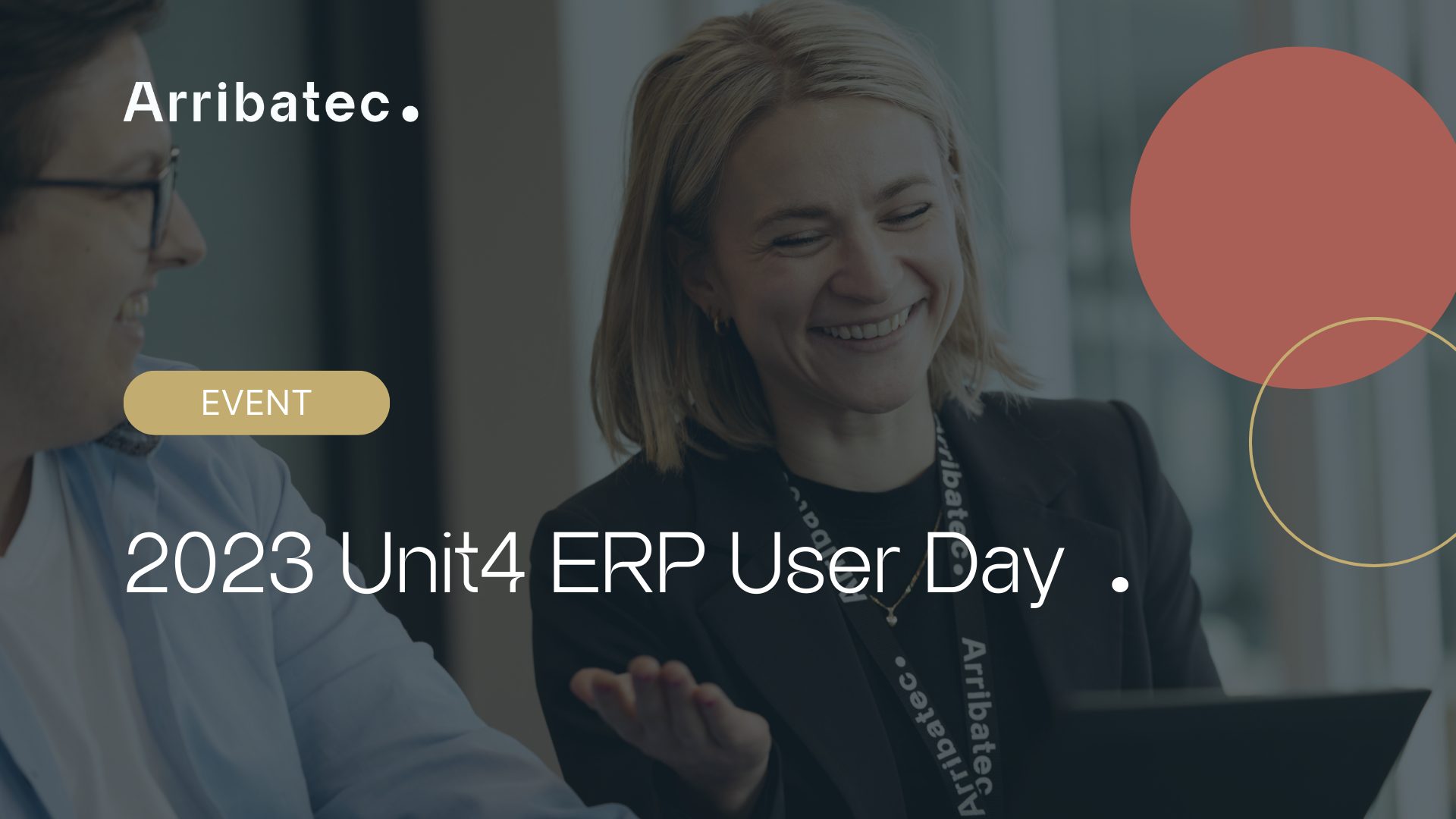 UK Unit4 ERP user day event
Secure your place with us at the leading Unit4 ERP event this year
We are pleased to announce that Unit4 Business World (Agresso) users can now register for our free 2023 User Day event at the ThinkTank Science Museum in Birmingham on Thursday 30th of November, 10am – 3:30pm.
This free event has been designed to offer users the chance to not only engage with our team of industry-leading experts, but also Unit4 ERP (Agresso) customers just like yourself through our varied agenda.
Please find our agenda below:
09:30: Arrival
10:00: Welcome introduction
10:15: Different Pathways to the cloud
11:00 Re-engineering process for the Cloud EA&BPM
11:30 Coffee Break
11:45 A look at ERP APPS
12:30 Buffet Lunch & Museum
13:30 Customer Experience – The Growth Company
14:00 Using your Unit4 Cloud migration to accelerate your Digital Transformation Journey
14:30 Questions and open forum
15:30 Close
As well as providing you with a range of information and solutions to your Unit4 ERP (Agresso) challenges, such as cloud migration and system upgrades, an introduction to Arribatec business management solutions, we will also be hosting a customer panel session where you will get the chance to speak with one of our customers about their experiences of recent Unit4 ERP (Agresso) projects.