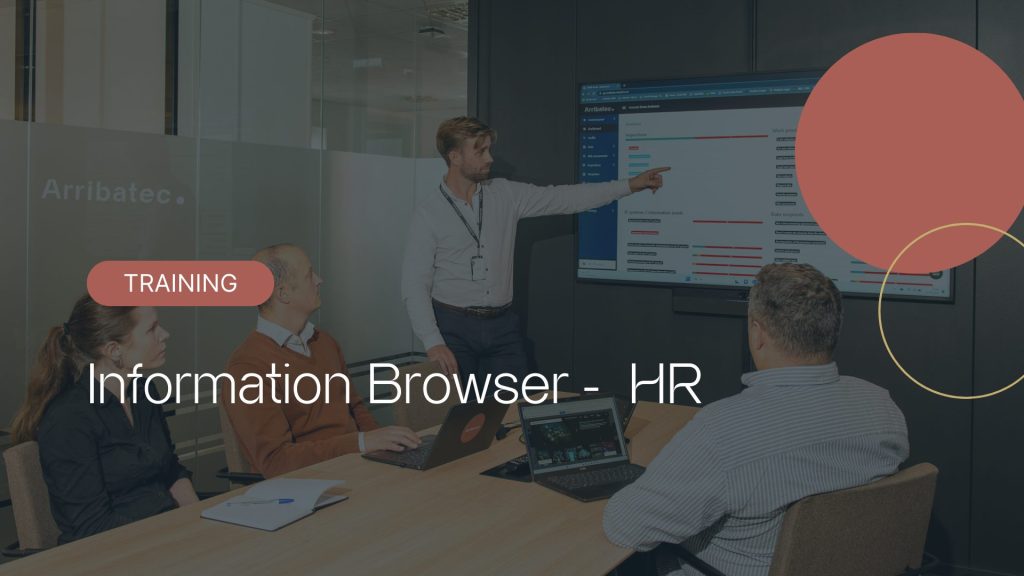 Information Browser – HR – November 2023
About the course:
nformation Browsers are powerful web based method of creating and amending reports. In this course you will learn how to create HR reports in the web environment of U4 ERP (Agresso).
The course covers creating, saving and exporting reports. You will learn how to add fields and expressions and how to filter and format reports.
Check our pricing and payment options
Trainee Prerequisites – Knowledge:
As this course is aimed at the beginner, there is no mandatory prerequisite.
However, a knowledge of the following areas would be an advantage for the learner:
Unit4 ERP (Agresso / U4BW) navigation
HR module : Personnel & Absences
What the trainees will receive:
Other than the hands-on training session itself, the trainees will receive:
A PDF User Guide detailing all elements trained in the course
A certificate of completion
Course Summary:
The course is led by an experienced Arribatec Training Centre (ATC) trainer, using the dedicated ATC training environment. The learners are given temporary access to the environment during the course.
The practical exercises increase in complexity, from a very simple workflow to a multi-decision, multi-user workflow.
The PDF guide can be used as a reference by the learner once the course is finished, therefore providing ongoing value and assistance.
Unit4 Information Browser HR
half day course
Payment will be done by invoice after registration is made. Once payment is completed, the trainee will receive the link to the session.
If you are a business and want to enrol more than 5 people, contact us to learn more about our organisation and entreprise offering.
Sign up - Unit4 Information Browser HR