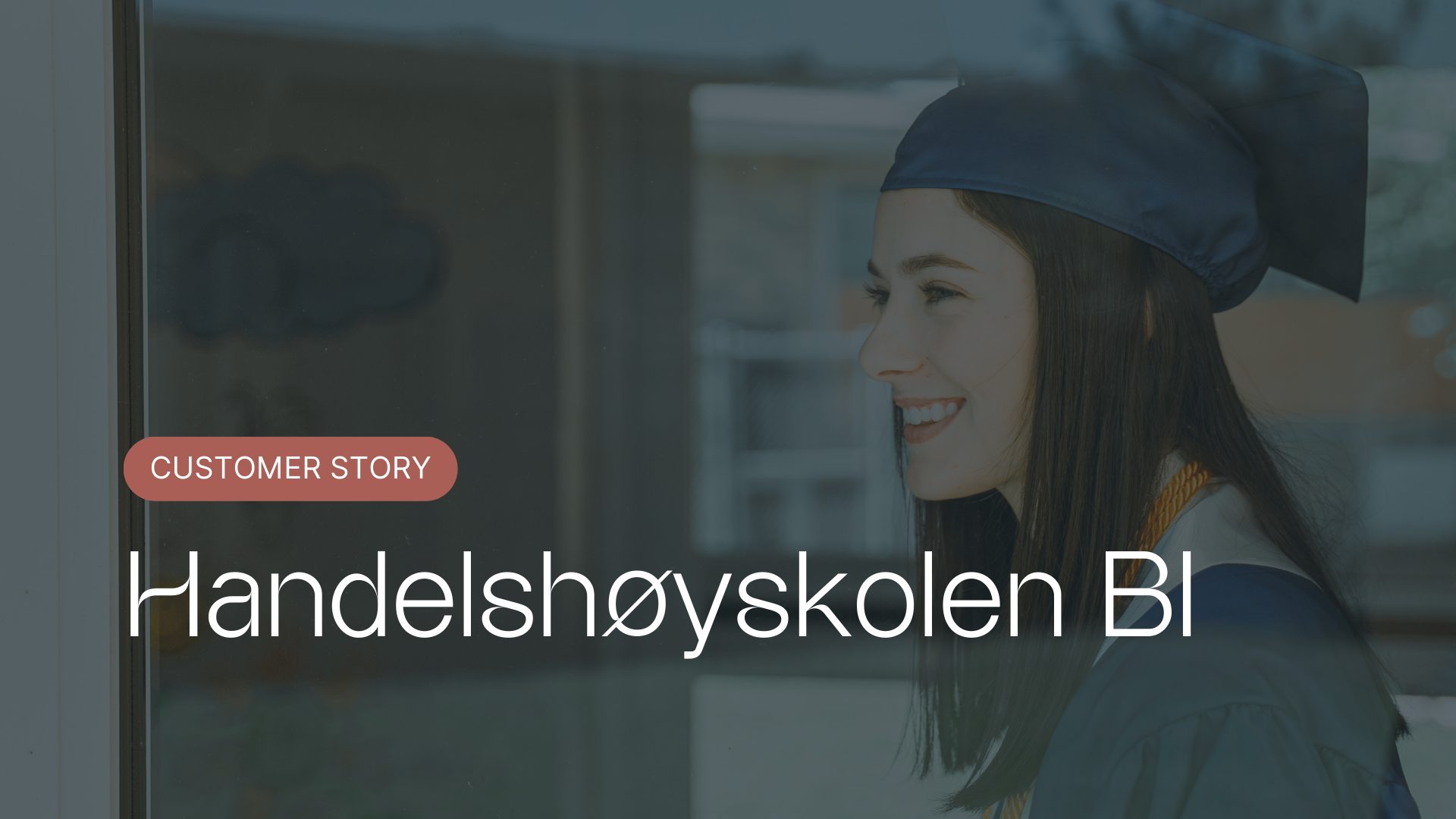 Her kommer det kort forklarende tekst til bildet
Helping BI Business School with critical payroll processes
BI Business School has 11,000 full-time and 9,000 part-time students and is Norway's most significant private player in education. With a turnover of approximately NOK 1,600 million and around 2,450 employees, it is operationally critical to have a payroll and financial system that works.
New salary system for BI
For BI, it has been essential to have consultants with in-depth expertise within Unit4 ERP and their payroll system. They have been using Maksit, now a necessary part of Arriabtec Business Services, for Unit4 services for a long time.
– I would particularly like to highlight Janne Nås from Arribatec, who has set up our salary system, and I know that at the tips of my fingers. There are very few problems she cannot solve with good quality. 
– After Arribatec was established, we also got to know several other consultants. Everyone we have used has shown great professional and functional insights and in-depth expertise in the application, says Thomas Hvamstad. 
Hvamstad is the finance director at BI and is part of the management team responsible for finances, including payrolls. He has good knowledge of Unit4 ERP and has worked extensively with Arribatec.
"A company with high competence in Unit4 ERP and knowledge of BI's payroll system"
– We know Arribatec and several of the people who work there well. We had experience with some of the employees from before Arribatec was established. When they established their own company in 2016, it was natural for us to follow them and their expertise into the new company. BI School of Business has used their services since they were established, especially within salaries, explains Hvamstad.
Centralised financial and HR departments require stability and reliable support.
BI's head office in Nydalen handles all finances and payroll for all their departments in Oslo, Trondheim, Bergen and Stavanger.
They have around 3,500 employees who visit during the year. 850 of these are permanent employees. The rest consists of everything from lecturers, exam invigilators, and student assistants.
With so many employees and several departments, it has been necessary for BI to have a consistent system with reliable support when needed.
Work efficiency, support and service
BI uses Arribatec for most salary setups. We built and assembled the salary system meaningfully, ensuring BI has system support for legal changes.
Hvamstad explains that they also use Arribatec for support when they cannot solve the problem themselves.
– It works excellently because they have deep insight into how our solution is built and the ability to find work-efficient answers. In addition, they are concerned with good service. They are good and know what they are doing, says
Not afraid to brag
– We have also used consultants from Arribatec in finance and technical operations. Ever since they became our operating partner at Unit4 ERP, they have worked and delivered in a very satisfactory manner. The first thought that struck us when we started up was, "why haven't we started using Arribatec before, also in finance?" says Hvamstad.
– They solve problems effectively and find quick and reasonable solutions. Arribatec has an excellent ability to clean up the system and make it work in a good way, he states.
Maksit brought its long and solid expertise in ERP to Arribatec Group in 2020, offering its customers a high degree of flexibility. The fact that they have provided such excellent and flexible services to such a large foundation as the BI School of Business shows that no job is too big or small for Arribatec.
– I am certainly not afraid to brag about Arribatec, concludes Hvamstad.