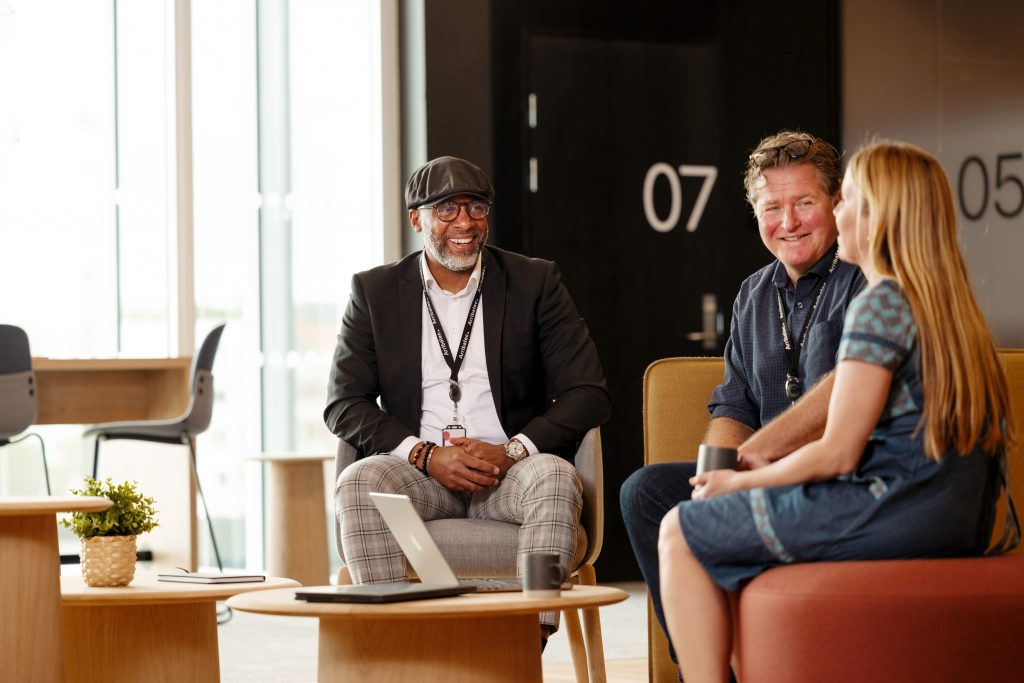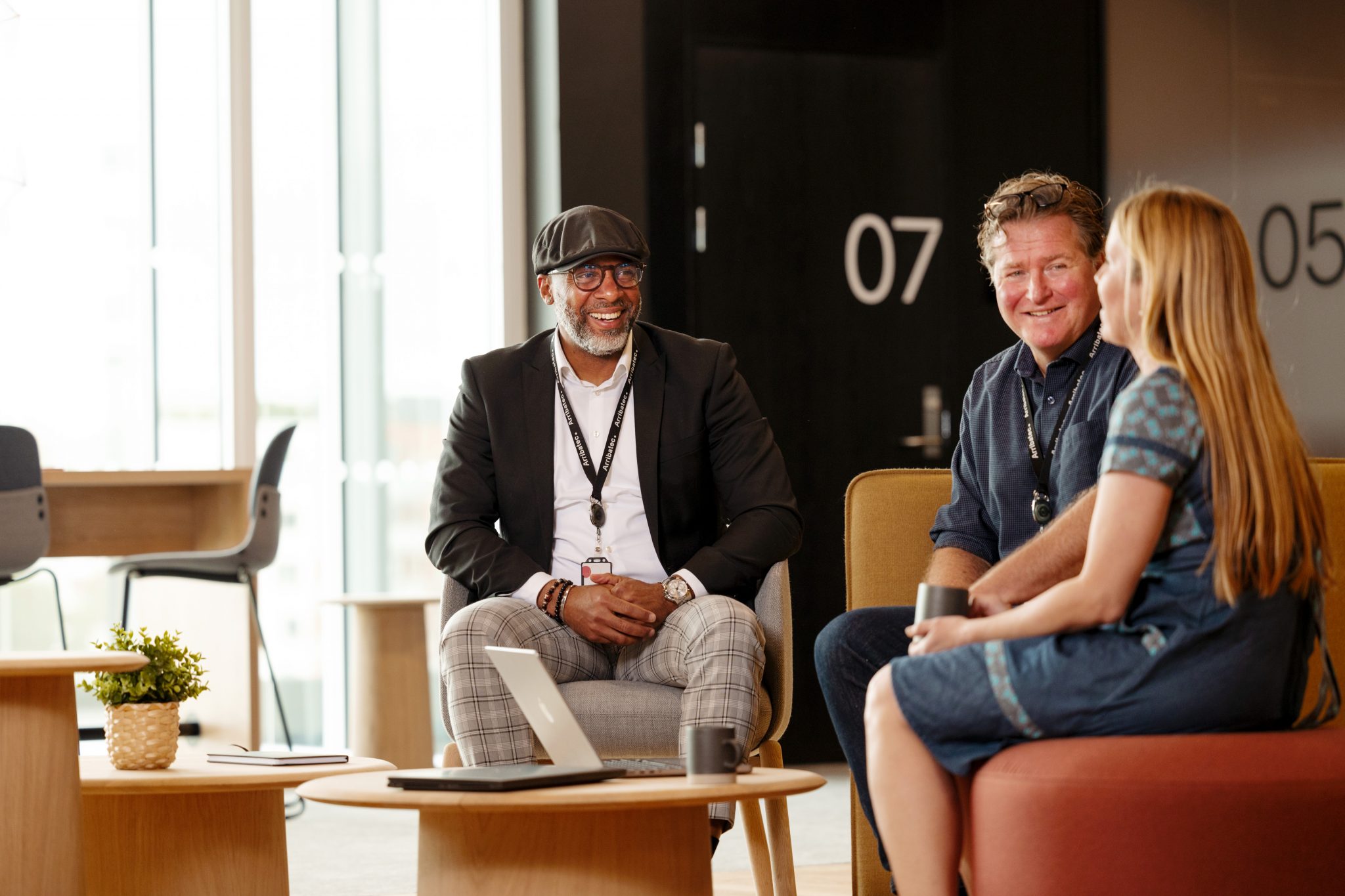 Vi vet at når ledere bestemmer seg for å gå i gang med et ERP-implementeringsprosjekt, er det alltid to spørsmål som dukker opp nesten umiddelbart: hvor lang tid vil dette ta oss, og hvor mye vil dette koste oss?
How to be on-time and on-budget in your ERP implementation?
8 tips for achieving a successful ERP implementation: How to avoid project overruns with higher costs than budgeted.
We know that when managers decide to embark on an ERP implementation project, there are always two questions that come to mind almost immediately:
How long will this take us?

How much will this cost us?
The answer is never completely black and white with two lines underneath, as it depends on the requirements of your organisation.
In this article, we look at eight tips for a successful ERP implementation that avoids project overruns in time and money.
1. Set clear goals
This might be a given, but the only way to stick to your timeline and budget is to have clear goals.
These goals should be a mix of current pain points and your business's vision (future) goals. Setting these goals and communicating them to the teams involved in the implementation will help understand what is expected as an end target for the implementation.
Clear goals will also help you choose the right ERP vendor and implementation team, setting your organisation for success.
2. Choose a backup for the project manager
Having a project manager and a backup in your team is extremely important. The project manager will take full ownership of the project, while the backup manager will stay updated from the start and be ready if the project manager is unavailable. This ensures continuity when the primary manager is unavailable, and decisions must be made quickly.
By clarifying a backup from the start, you increase the probability of keeping the time frame even when something unannounced happens – as it actually often does! Then the backup saves time and can step in and make informed decisions from day 1.
3. Choose an implementation partner who knows the possibilities of several ERP systems
Which ERP system you will implement may have already been chosen, but choosing an implementation partner with broad expertise who knows the strengths and weaknesses of different ERP systems can provide a great advantage.
By choosing a partner who works with different ERP systems, you get transparency about the functions rather than a partner who pushes through the one system they can. Arribatec, for example, works with three different ERP systems to accommodate each company's unique needs and wishes; Unit4 ERP, RamBase Cloud ERP and InfoShip.
4. Map business processes
Now that you have a project manager, a backup, and an implementation partner, spend plenty of time collaborating on project planning. Business processes are even more important than software. If the solution does not match your operations or goals, it will be useless for your company.
By writing down all the details for each milestone and possible challenges and issues, you avoid big surprises later in the project. Remember that the more thorough you are in the planning phase, the more realistic the budget and timeline will be.
5. Avoid scope creep
What might be translated as "project expansion" occurs when new tasks or functions are added during implementation, moving the project away from the original goals.
Scope creep, and unrealistic expectations significantly affect ERP implementation time and budget issues.
New non-critical features or customisations can distract your team and drag out time. Pay attention to "non-critical", as the project scope sometimes needs adjustment. Having processes for proposing changes and clear main objectives will reduce this pitfall.
6. Involve consultants early
Some organisations plan to implement their ERP systems themselves and use external consultants when the project has first encountered problems. Still, the expertise that ERP consultants will bring from the start will not only avoid unforeseen expenses (by including this cost from the beginning) but often reduce the total cost of the entire implementation.
Having a proven implementation methodology and consultants with multiple references of successful ERP implementations for businesses like yours will de-risk your project from start to finish and ensure performance on time and within budget.
7. Plan for the unexpected
Having contingency plans for approvals and other actions that are the responsibility of specific people or stakeholders is an essential aspect of project planning. This will ensure that business-as-usual delays will not compromise or affect the project timeline.
8. Make sure your team is adequately trained
Train your team correctly and create a good training plan. Allowing practice time plus question time will set your project up for success. They are the ones who will be using the software, so they need to know how to attack it properly. As a tip, record every training session presented to your company so that people can access it later if required; plus, it can be used in training for future talent hired in your company.
A successful ERP implementation
If you follow the tips above, your organisation will be set up for success and to avoid project failures. It is also essential that you choose an implementation team that understands your business and is ready to work hand in hand with your people.
Our team of experienced ERP consultants with an expert approach to implementation has a high degree of completion on time and within budget. This is supported by our customers' reviews in Raven Intelligence, an independent third party that provides honest project reviews. We are rated 4.9 out of 5 stars as the top-rated Unit4 Implementation Partner.