Automatic snapshots of your QualiWare repository's historical content, easily retrievable within seconds.
In line with your organisation, also your management system continuously changes over time. BMSx Archive provides an exact state of past things for audits and investigations. More than that, it documents the impact of your change initiatives by visualising your organisation's evolution.
A powerful tool for process owners, system owners and the likes that makes historical content always available with one click.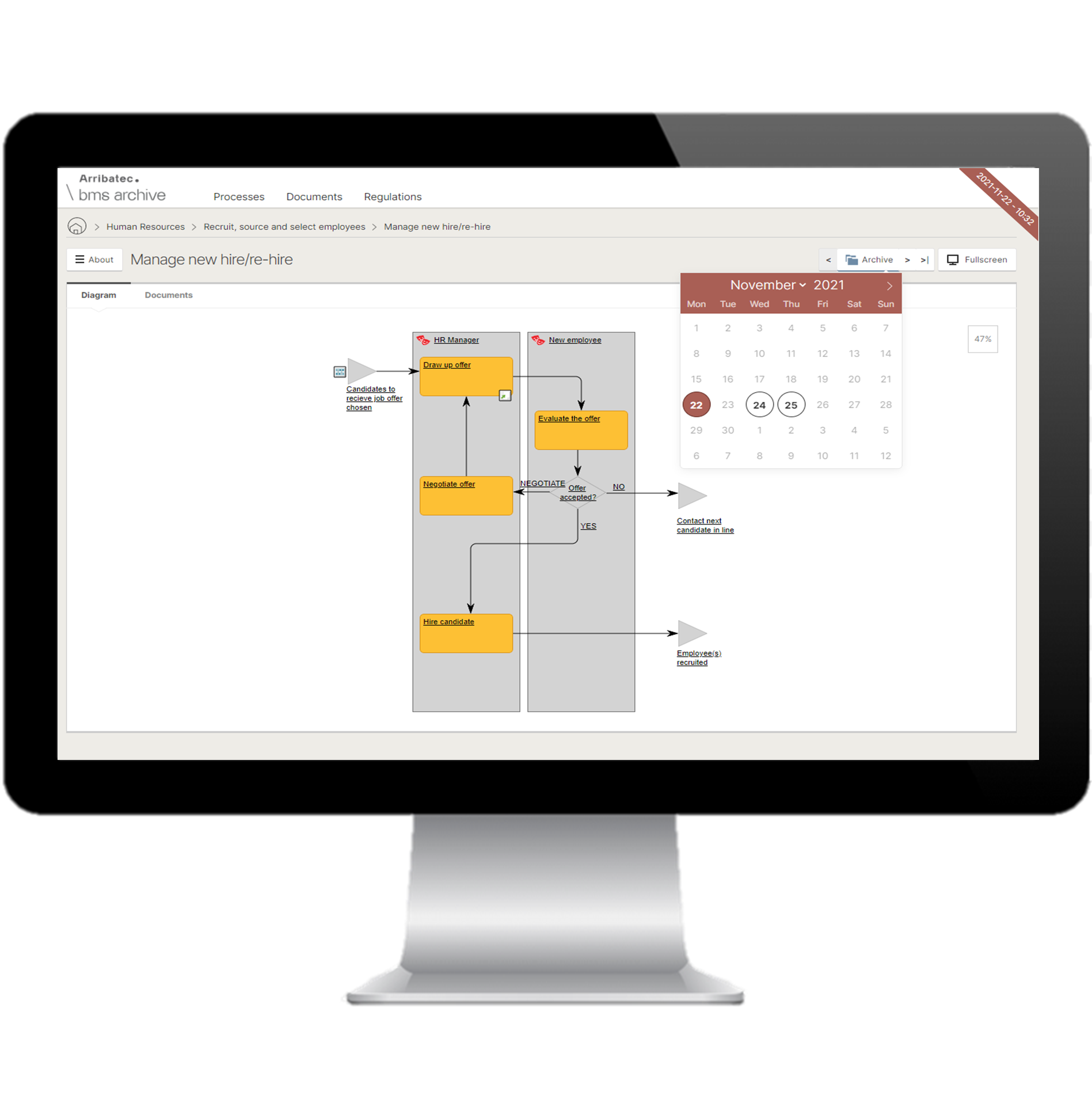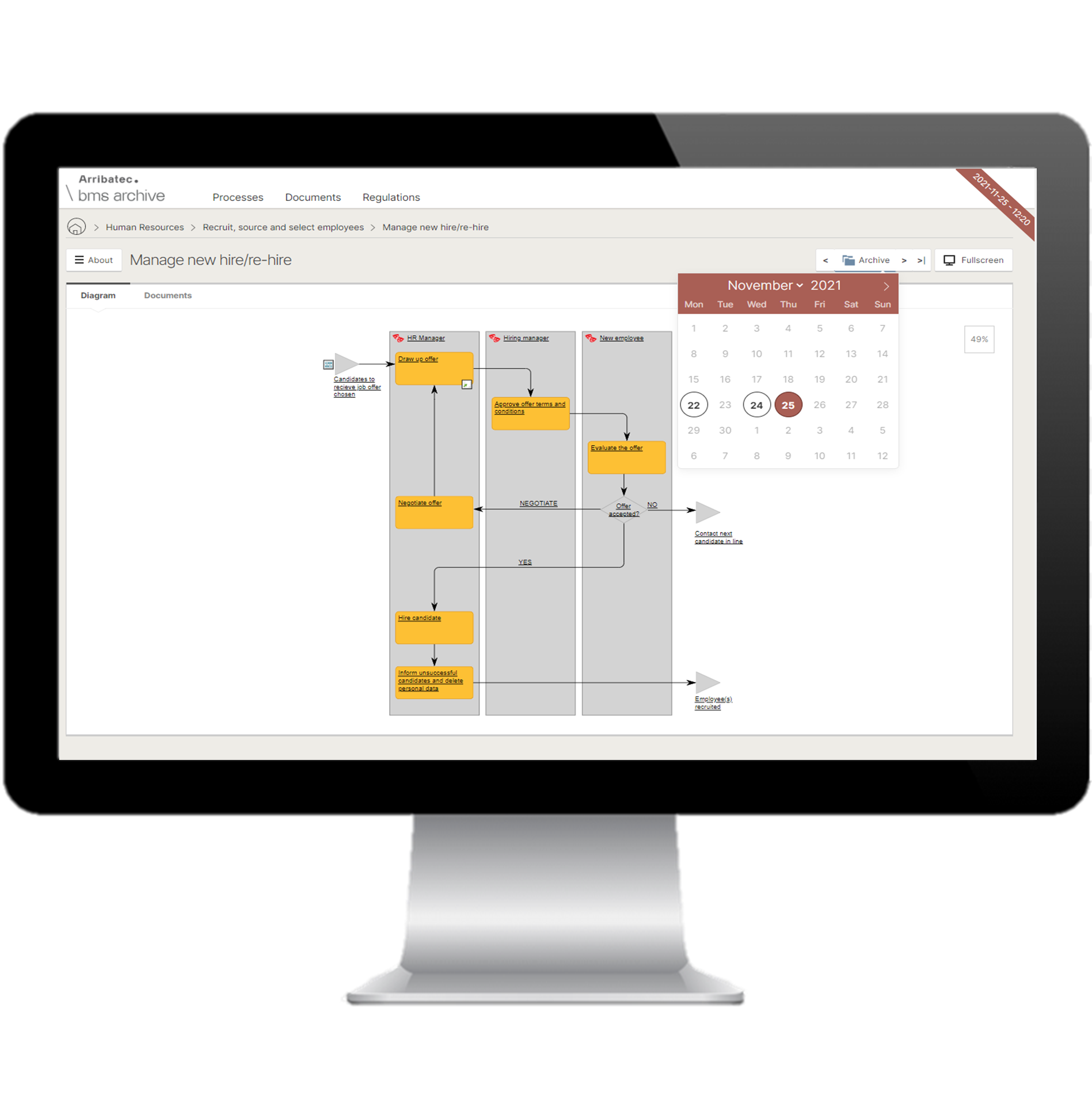 Browse content back in time
Automatic repository snapshots
Lean model browser
For models, attributes and tables
Configurable scope and visualisations
Improved auditing and robustness
Managed cloud environment or on-premises installation
Compact and portable flat files
Available content independent of the live system
Together with our customers we focus on finding the right mix of cloud-based software for your specific challenges. Contact us at BMSx@arribatec.com for a demo and more information.